PARISH NEWS & UPCOMING EVENTS: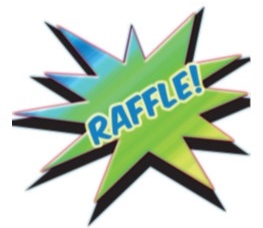 HI Annual Fundraising Raffle:  Last chance!  Drawing is this Saturday, June 16th after 5:15 Mass. Only a few tickets left.  Tickets available at the parish office.  Winner need not be present.  Only 300 tickets will be sold…Price $100 each.  More Info
Happy Anniversary into the Priesthood
Fr. Daniel Davies, OP – 60 Years on June 5th
Fr. Terence Quinn, OP – 63 Years  on June 9th
CONGRATULATIONS:   Pleasantville HS Boys Varsity Lacrosse Team – Class D State Champions 
SAVE THE DATE:
Thursday, July 13th:  PENNY SOCIAL:  Check your closets for Brand New gifts you bought and never gave or gifts you received and never used.  "No food or clothing."  Future bulletin announcements will indicate when and where to drop off your brand new donations.  Don't Miss This Fun Family Event!  Prize Items For Children, Teens And Adults!  Beverage And Snack Concession Stand!
August 6th – 10th: Pleasantville Ecumenical Vacation Bible School (EVBS) – 9:00 am – noon at  Emanuel Lutheran Church, 197 Manville Road.  A week of Bible stories, great music with Mr. Chris, crafts, games and friends from other churches coming together for Shipwrecked—Rescued by Jesus!  Concert on Thursday, August 9th at 7:00 pm. For children entering Kindergarten—8th grade, Nursery & Pre-K available for children of volunteers. To register please visit: pvillevbs.org. Questions?
Email: pleasantvilleevbs@gmail.com or H.I. Rep:
Roseann Graj: withchristinourhearts@yahoo.com
Sunday, September 23rd:  Our Lady of Pompeii Centennial  Celebration
10:00 am Mass; Rosary Procession immediately following Mass; Food and Activities after Procession; Benediction to end the celebration.
Cardinal's Appeal:  We are getting close to our goal of $67,000.  A few more pledges will put us over the goal.  Thank you very much for your support.
ST. JOSEPH PROVINCE DOMINICAN FRIARS:  "Annual Friar Formation Appeal"
Each member of our parish family should have received a letter from Father Burns the week of April 8th asking for their support of the St. Joseph Province Dominican Friars "Annual Friar Formation Appeal."  More Info
ONLINE GIVING:   click – Give Online
Online Faith Formation Program (Be-Informed):  To learn more about your faith, click on Religious Education above and then Be-Informed.  It's Free.
Parish E-mail Newsletter:  If you would like to receive future e-mails, please sign up under the "Contact Us" link on the top right of this page.
THE WEEK AHEAD IN THE PARISH