PARISH NEWS & UPCOMING EVENT
The Chamber Of Commerce will be hosting a Village Block Party— Sunday, 10/2/22 from 10AM—9:00PM. Our Bedford Road Parking Lot will be closed but the Manville/Tompkins lot will be open.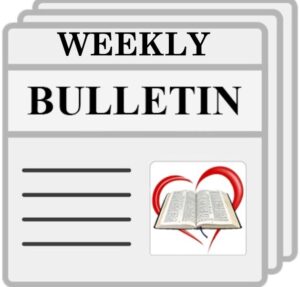 Click on the Weekly Bulletin to view the Mass Intentions, Readings and Parish Announcements.
We would like to thank all of our weekly bulletin advertisers.
**  Starting Sunday, September 18th, the 9 am Mass will be a "Family Mass."  **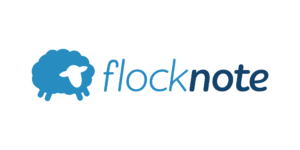 STAY IN TOUCH WITH HOLY INNOCENTS PARISH
Add your name to our email list by clicking on the flocknote icon
PASTOR'S GREETINGS:  October 2nd
LITURGY NOTES AND READINGS FOR THE 27th SUNDAY IN ORDINARY TIME:  October 2nd
Renew your life with Christ every First Friday of the month.
Adoration
1 pm – 6pm
Confession
4:30pm – 5:30pm
Mass
7am, 12:15pm, 6pm
 Next 1st Friday is October 7th.
                             Please consider giving one hour of your time to sit and pray in The Presence of our Lord. Click Here to sign-up.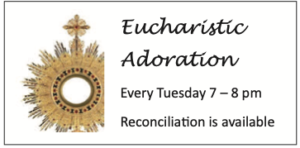 EUCHARISTIC ADORATION:  A BEGINNER'S GUIDE:  more information
FINANCE CORNER:  Weekly:  September 18th:  $11,064.
VISITING DOMINICANS:  We welcome Fr. Gilbert Andama, OP to our parish. He is assisting with parish ministries until October 26.
DOMINICAN FRIAR SPEAKER SERIES:  Come and join us for a series of evenings getting to know and learn from three Dominican friars. Each talk is the second Thursday of the month at 7pm in the Social Hall, starting in September. All are welcome.
October 13 – Fr. Gilbert Andama, OP:  Fr. Gilbert is visiting from the Dominican Vicariate of Eastern Africa, based in Nairobi, Kenya. He will be sharing about his own journey to the Dominicans and the work of the Church in Africa.
November 10 – Fr. John Devaney, OP:  Fr. John spent the last 8 years in health care ministry and is about to take a new job as assistant chaplain of campus ministry at Dartmouth College. He will be sharing his journey to the Dominicans and on the topics of death and dying.
December 8 -Fr. Luke, OP:  Fr. Luke, Pastor of Holy Innocents, will speak about his pilgrimage to the Holy Land.
CYO BASKETBALL UNIFORMS:  Registration & Uniform Ordering info coming soon. I f you have a CYO JERSEY (jerseys only) that you will no longer use and it was purchased in the last 6-7 years that you would consider donating back to the program, it would be greatly appreciated. Please bring to the parish office-asap. They will be distributed as necessary should we have inventory/ordering issues this season. Thank you in advance. Go Friars!
MUSIC MINISTRY:  The Music Ministry's goal is to welcome all individuals who feel called to share a love of music and ministry.   We wish to especially welcome the teens and children of our parish to think about joining us. Children will be featured at our 9:00 AM Family Mass and will rehearse at 8:30 AM before Mass.  Our first rehearsal for Adult Choir will be Wednesday, October 5th at 7:15.  If you are interested in joining, please stop by and say hello or call our director, Joe DeSanctis at (914) 514-8731.
YOUTH GROUP:  All Students in Grades 9-12 are welcome.  For information, go to the above Youth Ministry tab on the tool bar and then  click on Youth Group or contact Julia DalCeredo.   or  https://hiparish.flocknote.com/YouthGroup.
DAUGHTERS OF MARY:  The twenty-first century is a difficult time to grow up. So much in the world teaches our young people to feel insecure about themselves and to prioritize values that do not correspond to our Faith. We need to be proactive in leading them to what is good, wholesome, and true. Launching in October '22, the Daughters of Mary class strives to achieve this goal for 5th-8th grade girls. Drawing on the example of the Blessed Mother, it will teach the girls character-building qualities that lead them closer to Christ, resulting in a holy self-love, peace and joy. Each session includes a lesson, a meal, fellowship, and arts and crafts.
When: First Saturday of each month, October thru March @ 4:45-7:15 pm
Where: Holy Innocents Social Hall & Upper classroom
Cost: $100 (cash or check payable to Holy Innocents-at  the parish office)
Register: Email rosemarie@marysbeautybook.com
POPE FRANCIS' OCTOBER PRAYER INTENTIONS:  "A Church Open to Everyone"
We pray for the Church; ever faithful to, and courageous in preaching the Gospel, may the Church be a community of solidarity, fraternity and welcome, always living in an atmosphere of synodality. 

ONLINE FAITH FORMATION PROGRAM:  You are invited to check out the FORMED site, which is like a "Netflix" of Catholic resources giving you 24/7 access to over 300 quality Catholic online programs, 99+ movies, 101+ audios, and      98+ E- Books. It's Free! Oct 2: On Tuesday Watch St. Francis of Assisi: Sign of Contradiction, Saint Francis: Troubadour of God's Peace, Saint Francis of Assisi, or Francis: The Knight of Assisi. On Wednesday Watch: Divine Mercy.  Listen to The Saving Power of Divine Mercy or The Chaplet of Divine Mercy in Song.  Friday we honor Our Lady of the Rosary.  Pray: Devotionals, The Seven Sorrows of the Blessed Virgin Mary, or The Traditional Catholic Rosary. Listen to: Praying the Rosary like Never Before.

GET INVOLED and UPCOMING EVENTS:
Sunday, October 16 parishioners who are celebrating their "25th" or "50th" Wedding Anniversary during 2022 will be recognized at the 11AM Mass. Contact the parish office for information.
Please join us every 2nd, 3rd & 4th Friday of the month at 3pm to pray the Divine Mercy Chaplet in Song
Coffee and Donuts – every 2nd and 4th Sunday of the month following the 11am Mass at Holy Innocents. Every 1st Sunday of the month following the 10:00 am Mass at Our Lady Of Pompeii.  Contact the office (914-769-0025) if you would like to volunteer to help with this service.
Fr. Leo's Book Club – Interested in reading some of the classics of Christian Literature? The Book Club meets on the first Wednesdays of each month at 5:15 pm in the Social Hall to discuss the whole book. All are welcome to join. The selection for our October 5th meeting is:  "The Return of the Prodigal Son" by Henri J. M. Nouwen.  Copies are available in the office.

Holy Innocents Church Care Group:

Get involved in caring for our church by cleaning and beautifying our parish space, keeping our facility looking its very best. We will meet on Saturdays twice monthly. Each participant may commit time according to their availability. All are welcome, ages 12 and up. (Yes, it can be a community service opportunity!)  Masks and distancing protocols will be followed. Contact Peggy DiCarlo (email: fredsgirls@hotmail.com or text: 914-450-9597) for more information.
The Holy Innocents Knitting Group:  meets the first Thursday of every month in the social hall conference room at 7:30 PM. No experience necessary: we are happy to teach you. We are working on several charity projects. For more information please contact Liz Dieter or Kathy Dunne via the office.
PLEASE KEEP US INFORMED: 
It is important that your information is up to date with the parish office. If your name, address, phone, or email has changed,
email us
. You can also stop by the Parish Office or call us at 914-769-0025 (M-F) and we will be happy to take your information changes.

COLLECTION OF FOOD FOR THOSE IN NEED:  The Food Pantry is very grateful to the parishioners of Holy Innocents for their continued generosity. Our parish continues to provide food items to those who are in need. All food donations must be delivered 
to the Parish Office during office hours (M-F, 9am-3:30pm).  Do not leave donations in the entrances.

JIGSAW PUZZLE SWAP: 
Many people got through COVID lockdown by building jigsaw puzzles. If you have puzzles to swap, bring them to Mass on Sunday and leave them on the table in the parish hall. You're welcome to take any puzzles left there.

Parish E-mail Newsletter:  If you would like to receive future e-mails, please sign up under the "Contact Us" link on the top right of this page.
Please pray for the safety of our police officers, firefighters, all first responders and all health care workers, and for the safety of our men and women in the military, especially those who are serving overseas.

POPE FRANCIS' MESSAGE:  Please take a few minutes and read Pope Francis's message to the city of Rome and the world.  It is simple, direct and beautiful.   Click Here for Pope Francis's Message

THE DOMINICAN ROSARY Glorious Mysteries:  click on arrow below to start Rosary; double click to enlarge
LETTER FROM OUR DOMINICAN PROVINCIAL:   Child Abuse
Gifts to Holy Innocents Church: Please consider remembering Holy Innocents Church in your will or estate. These gifts have a lasting impact on our parish.
PRAYERS:
The Dominican Rosary
Prayer to St. Michael the Archangel said after Mass
Prayer to the Virgin Mary for Protection