PARISH NEWS & UPCOMING EVENT
All Live Steam Services at Holy Innocents can be viewed by clicking on the Facebook link to the right.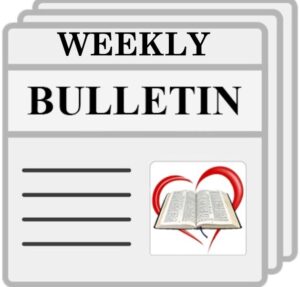 Click on the Weekly Bulletin to view the Mass Intentions, Readings and Parish Announcements. We would like to thank all of our weekly bulletin advertisers.  When you fin yourself in need of goods & services, please consider our sponsors. Tell them you saw their ad in the weekly bulletin.
ALL SOULS CEMETERY: The Catholic Faith is rooted in the belief that God made us to enjoy eternal life with Him and that death is not the end of our existence. The cemetery is sacred ground consecrated by the church to provide a dignified final resting place that affirms the faith of the departed, reflects our core belief in the Resurrection of Jesus Christ and the promise of eternal life with Him. In the stillness of the cemetery, may you connect with that great prayer of the early Church, "Maranatha!" "Lord Jesus, come!"
See Information table in the Social Hall. Plots and Niches available for sale. Prices subject to increase Sept 2021
LITURGY NOTES AND READING FOR THE TWELFTH SUNDAY OF ORDINARY TIMES – JUNE 20TH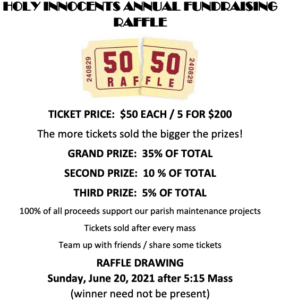 LAST CHANCE TO SUPPORT OUR PARISH AND PURCHASE RAFFLE TICKETS!! DRAWING THIS SUNDAY 6/20 AFTER 5:15PM MASS
COVID Assistance
Mail in or Pick up Your Ticket:

Mail In:  Mail Check to Holy Innocents, 431 Bedford Rd, Pleasantville, NY 10570.  Receive Ticket in Mail
Pick Up:  Call the Parish Office (914-769-0025) to schedule ticket pick-up.
For more information, e-mail the Raffle Committee at hiraffle2020@gmail.com or call the Parish Office.
Thank you for your support!
FR. KEN LETOILE, OP, DOMINICAN PROVINCIAL OF THE PROVINCE OF ST. JOSEPH,
CELEBRANT AT 11AM MASS ON SUNDAY, JUNE 27  Next weekend June 26-27, we are happy to welcome Fr. Ken Letoile OP, the Dominican Provincial of the Province of St. Joseph, to our parish. He will be the celebrant at the 11am Mass that weekend.  All are invited to join us in offering him a warm welcome.
WONDERING WHAT GOES ON AT MASS?  Join our Student Brothers, Br. Philip and Br. Zachary, who are visiting for the summer. Each Thursday evening, starting June 10th, at 7:00 PM they will host a viewing of Bishop Robert Barron's 6 part series on the Mass, the source and summit of our faith. Each video is 25 minutes long, and will be followed by a guided discussion. Hope to see you there!
CALL FOR VOLUNTEERS TO THE MINISTRIES OF THE MASS:  Have you ever considered serving in one of the ministries of the Mass?  If you have, but were not able, or were reluctant, to step forward, here is your opportunity to serve. We are seeking additional ministers who wish to volunteer to be fully trained to serve in one of these ministries:
* Lector
* Eucharistic Minister
* Minister of Hospitality
Scheduling for Masses is always set to meet your wishes/needs; typically for the Mass you regularly attend. Convenient training dates (for one session) will be available to meet busy schedules. If you are interested, please contact Nick Antonaccio (Cell/Text: 201.874.8823) or the Parish Office (769.0025) before June 14th.
THANK YOU FOR SUPPORTING THE KITCHEN SUPPLY DRIVE:  The Corporal Works of Mercy include feeding the hungry and sheltering the homeless. While there is no specific mention of "casserole pans" and "spatulas," the ordinary items that fill a home nurture both our bodies and souls and provide comfort and a sense of stability. The recent "kitchen supply drive" at Holy Innocents helped fill the kitchens of about 40 families in the area. Thank you to all who donated their pots and pans, dishes, glassware, and utensils. Your generosity in May led to an immediate impact for families in June. Already, your pots are on the stoves and your plates are gracing the tables of grateful families. Thank you also to those who volunteered their time to make the project a success. Sincerely, The Holy Innocents Community Outreach Committee
RELIGIOUS EDUCATION: The Religious Education program is very proud to announce a new video series: Our Church: Learning about Holy Innocents with Fr. Greg Doherty.  For all episodes click on Religious Education in the tool bar above, then click on Events.
Registration for the 2021-2022 year has begun! The information for registering is on the parish website. We have also enabled on-line payment via WeShare.  All classes will be in-person.  First Grade through Fifth Grade will be offered Monday through Thursday. Sixth Grade will be on Monday evenings, Seventh Grade on Tuesday evenings, and Eighth Grade on Wednesday evenings.  Registration will continue through August 31st. The registration form can be emailed to Religious Education or mailed to the Parish office.  Feel free to email us with any questions.  Thank you!

ONLINE FAITH FORMATION PROGRAM:  You are invited to check out the FORMED site, which is like a "Netflix" of Catholic resources giving you 24/7 access to over 300 quality Catholic online programs, 99+ movies, 101+ audios, & 98+ E- Books. It's Free!   Today is Father's Day. Listen to: Pure Fatherhood or Be a Man! Read: Behold the Man: A Catholic Vision of Male Spirituality, The Father of the Family, or Boys to Men. Thursday is The Solemnity of The Nativity of St. John the Baptist. Study: Lectio Eucharist, Session 3: Lamb of God. Watch: Reborn or Ready Reasons- Is Baptism Necessary for Salvation?
VOLUNTEER OPPORTUNITIES:
Holy Innocents Church Care Group: Get involved in caring for our church by cleaning and beautifying our parish space, keeping our facility looking its very best. We will meet on Saturdays twice monthly. Each participant may commit time according to their availability. All are welcome, ages 12 and up. (Yes, it can be a community service opportunity!)  Masks and distancing protocols will be followed. Contact Peggy DiCarlo (email: fredsgirls@hotmail.com or text: 914-450-9597) for more information.
Help With 9 am Live Streaming Mass:  We are looking for additional volunteers to help with our 9am Sunday Mass live-streaming. Although the equipment is not highly specialized, some comfort with technology and Facebook is needed. If you are interested please contact  Fr. Luke by going to Contact on the black tool bar at the top of this page and sending him a message. Thank you for considering!
WHAT ARE YOU GREAT AT? From time to time we will be looking to have our Parish members share their talents-so please check here for – What Are You Great At?  The Church Care Group is in need of Professional Painting advice.  Only advice, we are thinking to paint the social hall partition wall and need advice on what materials should be used.  If you can provide us some guidance please contact Peggy DiCarlo (Text: 914-450-9597).  Thank you!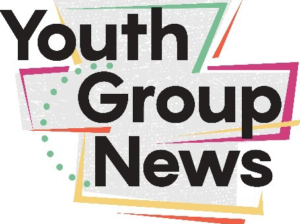 We are happy to announce that Julia DalCaredo will be our new Youth Group Leader starting this September.
The Youth Group year has concluded. See everyone in September! For more information, please 
email the Youth Group
.
Archdiocese of NY Respect Life Presents: Care & Prepare End-of-Life Education Free Video! Available now!
Peace at the end of life begins today. Equip yourself with the tools and knowledge you need to face difficult decisions with confidence. Care & Prepare is a 30-minute educational video with essential information on Church teaching, practical guidance in navigating medical decisions, and advice on legal preparation for the end of life. Click here to watch.
RELIGIOUS FREEDOM WEEK:  As we approach July 4th, our U.S. Bishops invite us to 1) remember the gift of religious freedom which has been a part of the fabric of our country since its founding; and 2) to be aware of the ways in which religious freedom is threatened in our own day, both at home and abroad. During June 22-29, all Catholics are encouraged to be conscientious in supporting our freedom of religion.
Click here for a list of issues and to learn how to make a difference.

COMMUNION CALLS
If you would like to receive Holy Communion in your home, please let us know by sending Fr. Leo a message by going to Contact on the black tool bar at the top of this page. He is happy to be in touch with you about coordinating regular visits.
Please pray for the safety of our police officers, firefighters, all first responders and all health care workers, and for the safety of our men and women in the military, especially those who are serving overseas.

Holy Innocents Weekly Email
If you would like to receive this weekly email, please click here to send your request.
During this difficult time, the following resources are available:
Hallow  a prayer app that offers guided meditation sessions to help us grow in our faith & spiritual lives and find peace in God
Magnificat  a monthly publication to help follow the daily Mass can also be read at home or wherever you find yourself for personal or family prayer
POPE FRANCIS' MESSAGE:  Please take a few minutes and read Pope Francis's message to the city of Rome and the world.  It is simple, direct and beautiful.   Click Here for Pope Francis's Message
THE DOMINICAN ROSARY Glorious Mysteries:  click on arrow below to start Rosary; double click to enlarge
COLLECTION OF FOOD FOR THOSE IN NEED:  We continue to collect non perishable food items for those in need. Please drop them off in the front of Church or at the side door. People request help with food every day. Thank you. 
LETTER FROM OUR DOMINICAN PROVINCIAL:   Child Abuse
Parish E-mail Newsletter:  If you would like to receive future e-mails, please sign up under the "Contact Us" link on the top right of this page.
Gifts to Holy Innocents Church: Please consider remembering Holy Innocents Church in your will or estate. These gifts have a lasting impact on our parish.
PRAYERS:
The Dominican Rosary
Prayer to St. Michael the Archangel said after Mass
Prayer to the Virgin Mary for Protection
Spiritual Communion Prayer – said at live Mass