PARISH NEWS & UPCOMING EVENTS:
MESSAGE FROM OUR PASTOR, FR. LUKE HOYT, O.P.:  Click Here
MESSAGE FROM FR. KEN LETOILE, OP – ANNOUNCEMENT OF THE NEW DOMINICAN PROVINCIAL Click Here
 "The Goodnews Room" YOUR CONNECTION TO THE CATHOLIC COMMUNITY IN NEW YORK Click here 
LITURGY NOTES:  February 5
DAILY READINGS BY US CONFERENCE OF CATHOLIC BISHOPS: Daily Readings
FINANCE CORNER:  Sunday Collection + WeShare  Weekly  – Sunday -Weekly – January 29- $9,936.00
Second Collection—February 12-Peter's Pence
DAUGHTERS OF MARY: 

Girls in Grade 5 – 8
 –
Registration  is ongoing email  rosemarie@marysbeautybook.com. 

Dates of upcoming meetings can be shared through our weekly email blast and our Sunday bulletin.
YOUTH GROUP:
All Students in Grades 9-12 are welcome.  For information, go to the above Youth Ministry tab on the tool bar and then  click on Youth Group. Dates of upcoming meetings can be shared through our weekly email blast and our Sunday bulletin.

POPE FRANCIS' FEBRUARY PRAYER INTENTIONS: Parishes" We pray that parishes, placing communion at the center, may increasingly become communities of faith, fraternity and welcome towards those most in need."
UPCOMING EVENTS:
Please join us every 2nd, 3rd & 4th Friday of the month at 3pm to pray the Divine Mercy Chaplet in Song
Coffee and Donuts – every 2nd and 4th Sunday of the month following the 9am and 11am Mass at Holy Innocents. Every 1st Sunday of the month following the 10:00 am Mass at Our Lady Of Pompeii.  Contact the office (914-769-0025) if you would like to volunteer to help with this service.
Fr. Leo's Book Club Interested in reading some of the classics of Christian Literature? The Book Club will meet on January 4, 2023 @ 5:15PM in the
Social Hall .  All are welcome to participate.  This month's book: Pope Benedict XVI""s "The Infancy Narratives"  copies are available in the Parish Office.
Holy Innocents Church Care Group: Get involved in caring for our church by cleaning and beautifying our parish space, keeping our facility looking its very best. We will meet on Saturdays twice monthly. Each participant may commit time according to their availability. All are welcome, ages 12 and up. (Yes, it can be a community service opportunity!)  Contact Peggy DiCarlo (email: fredsgirls@hotmail.com or text: 914-450-9597) for more information.
The Holy Innocents Knitting Group:  meets the first Thursday of every month in the social hall conference room at 7:30 PM. No experience necessary: we are happy to teach you. We are working on several charity projects. For more information please contact Liz Dieter or Kathy Dunne via the office.

ONLINE FAITH FORMATION PROGRAM:  You are invited to check out the FORMED site, which is like a "Netflix" of Catholic resources giving you 24/7 access to over 300 quality Catholic online programs, 99+ movies, 101+ audios, and 98+ E- Books. It's Free!
Feb 5 – February is Black History Month. On the 8th is the Memorial of St. Josephine Bakhita, Virgin. Watch: Bakhita: From Slave to Saint or A Place at the Table: African Americans on the Path to Sainthood. Listen to: Saved in Hope. Also Watch: Tolton: From Slave to Priest. On the 11th we celebrate Our Lady of Lourdes. Watch: Bernadette, The Passion of Bernadette, Lourdes: A Story of Faith, Science & Miracles, or for children : Bernadette: Princess of Lourdes. You can also listen to: St. Bernadette of Lourdes.

EUCHARASTIC ADORATION

Ever wonder what happens

! Click here for a beginners guide.
Every Tuesday 7 – 8 pm .  Reconciliation is available.
PLEASE KEEP US INFORMED: 
It is important that your information is up to date with the parish office. If your name, address, phone, or email has changed,
email us
. You can also stop by the Parish Office or call us at 914-769-0025 (M-F) and we will be happy to take your information changes.
COLLECTION OF FOOD FOR THOSE IN NEED: Our parish continues to work with the Interfaith Food Pantry of Pleasantville to provide food items to those who are in need. All food donations must be delivered to the Parish Office during office hours (M-F, 9am-3:30pm).  Please do not leave donations in the entrances.
JIGSAW PUZZLE SWAP: 
Many people got through COVID lockdown by building jigsaw puzzles. If you have puzzles to swap, bring them to Mass on Sunday and leave them on the table in the parish hall. You're welcome to take any puzzles left there. 
Parish E-mail Newsletter:  If you would like to receive future e-mails, please sign up under the "Contact Us" link on the top right of this page.
Please pray for the safety of our police officers, firefighters, all first responders and all health care workers, and for the safety of our men and women in the military, especially those who are serving overseas.

POPE FRANCIS' MESSAGE:  Please take a few minutes and read Pope Francis's message to the city of Rome and the world.  It is simple, direct and beautiful.   Click Here for Pope Francis's Message

THE DOMINICAN ROSARY Glorious Mysteries:  click on arrow below to start Rosary; double click to enlarge
LETTER FROM OUR DOMINICAN PROVINCIAL:   Child Abuse
Gifts to Holy Innocents Church: Please consider remembering Holy Innocents Church in your will or estate. These gifts have a lasting impact on our parish.
PRAYERS:
The Dominican Rosary
Prayer to St. Michael the Archangel said after Mass
Prayer to the Virgin Mary for Protection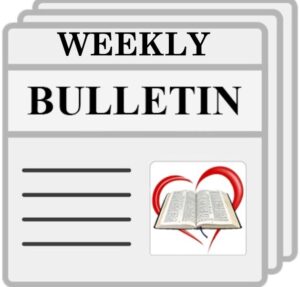 Click on the Weekly Bulletin to view the Mass Intentions, Readings and Parish Announcements.
We would like to thank all of our weekly bulletin advertisers.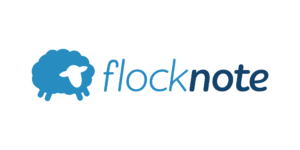 STAY IN TOUCH WITH HOLY INNOCENTS PARISH
Add your name to our weekly parish email list by clicking on the flocknote icon.