PARISH NEWS & UPCOMING EVENT

All Live Steam Services at Holy Innocents can be viewed by clicking on the Facebook link to the right.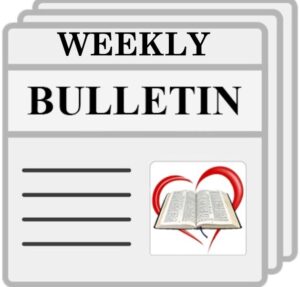 Click on the Weekly Bulletin to view the Mass Intentions, Readings and Parish Announcements. We would like to thank all of our weekly bulletin advertisers.  When you fin yourself in need of goods & services, please consider our sponsors. Tell them you saw their ad in the weekly bulletin.
LITURGY NOTES AND READING SECOND SUNDAY OF EASTER April 11th
MASS SCHEDULE:  Beginning April 5th, we will continue the 12:15 pm on Monday, Wednesday and Friday Mass at Holy Innocents, and the 5:30 pm Tuesday and Thursday Mass at Our Lady of Pompeii.
PASTOR'S GREETINGS: April 11th  Give thanks to the Lord for he is good, his love is everlasting.
In the Mass readings for this final day of the Octave of Easter we get to hear St. John announce to us his purpose in writing his Gospel: it was written that you may come to believe that Jesus is the Christ, the Son of God, and that through this belief you may have life in his name.
All the Scriptures have been given to you and to me for this one purpose – that we may come to believe in the Divine Anointed Sonship of Jesus; and this belief is not only an intellectual act, but a doorway that opens to us the fullness of life, both in this world and for eternity.
Given all of this, we can indeed sing the words of the Psalm today with joy: Give thanks to the Lord for he is good, his love is everlasting.
It was a joy to see so many of you come through the doors of the church last week, for Palm Sunday, the Triduum, and Easter Sunday. We friars were grateful to get to experience this most sacred time of our church year with so many of you physically present – very different from last year!
Many thanks to all who contributed to making Holy Week and Easter Sunday a beautiful, sacred, and smooth experience for everyone. The decorations, music, seating plans, ushering, live-streaming, spring cleaning, reading, ministering, serving, praying, and participating – all came from so much devotion and generosity. Thank you.
Congratulations to Simon, Hayley, Pamela, Joe, Nicole, Michelle, Troy, and Natasha who received the Sacrament of Confirmation at the Easter Vigil. Your reception of this Sacrament made the night more special for all of us.
Easter blessings to you and your loved ones. Know of the friars' prayers for you all,
Fr. Luke
RELIGIOUS EDUCATION: The Religious Education program is very proud to announce a new video series:
Our Church: Learning about Holy Innocents with Fr. Greg Doherty.  For all episodes click on Religious Education in the tool bar above, then click on Events.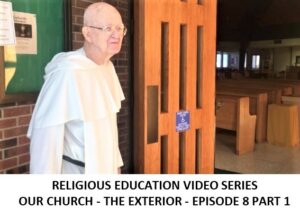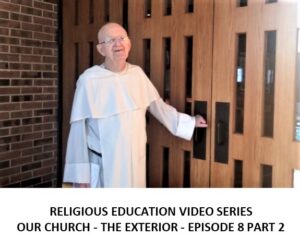 We want to thank Fr. Greg Doherty for making this video series possible. When presented with the concept and idea, Fr. Doherty willingly accepted the role of host and presenter.  Fr. Doherty did his homework, researching the history of our parish, and all the aspects that are presented in the series. When technical glitches happened, he gave us more time for filming, voice recording and editing, even during the cold weather, and despite personal aches and pains. He directed his words and explanations for our Religious Education children, but his work is appropriate for all parishioners. Fr. Doherty walked in, around and outside the church and explained the various aspect of our beautiful parish. The Religious Education program is extremely grateful to Fr. Greg Doherty for bringing our parish to life in this special video series. He brought so much knowledge and experience to the production and made it a wonderful gift to our children. While the video series was designed as an education tool for the children, it can be enjoyed by everyone. Thank you, Fr. Greg !!

ONLINE FAITH FORMATION PROGRAM:  You are invited to check out the FORMED site, which is like a "Netflix" of Catholic resources giving you 24/7 access to over 300 quality Catholic online programs, 99+ movies, 101+ audios, & 98+ E- Books. It's Free!  Today is the Solemnity of Divine Mercy Sunday.  Study: Divine Mercy.  Watch: Divine Mercy 101,Ocean of Mercy or The Face of Mercy.  You can also Listen to: The Healing Power of Confession, The Saving Power of Divine Mercy, The Second Greatest Story Ever Told, Can You Trust God?, The Necessity of Divine Mercy, Vatican II, Mercy and You, Divine Mercy Chaplet in Song, Jesus I trust in You- Divine Mercy Chaplet with Franciscan Friars of the Renewal, or Hope in Mercy.
SECOND COLLECTION APRIL 18-19:  Next weekend, April 18/19, there will be a second collection for the Dominican students.
THANK YOU TO THOSE WHO DONATED EASTER FLOWERS
AQUINAS 101:  Interested in learning about the intersection of faith and reason through the thought of St. Thomas Aquinas? Aquinas101.com is a resource offering free courses on the philosophy and theology of this great Dominican and how his perspective can illuminate both perennial and modern-day questions. The most recent installment is on the convergence of science and faith.
VOLUNTEER OPPORTUNITY – HOLY INNOCENTS CHURCH CARE GROUP:
Get involved in caring for our church by cleaning and beautifying our parish space, keeping our facility looking its very best. We will meet on Saturdays twice monthly. Each participant may commit time according to their availability. All are welcome, ages 12 and up. (Yes, it can be a community service opportunity!)  Masks and distancing protocols will be followed. Contact Peggy DiCarlo (email: fredsgirls@hotmail.com or text: 914-450-9597) for more information.
WHAT ARE YOU GREAT AT?  The parish is in need of a volunteer to do some minor weather stripping to help preserve our church structures and improve energy conservation. If you have these skills or would like to check out the job first, please contact Peggy DiCarlo  (email: fredsgirls@hotmail.com or text: 914-450-9597). From time to time we will be looking to have our Parish members share their talents – so please check here for What you're GREAT at?.
HOLY INNOCENTS COMMUNITY OUTREACH COMMITTEE – KITCHEN SUPPLIES DRIVE
Saturday, May 15 & Saturday, May 22 @ 10am-3:30pm  Click Here for Details 
CATHOLIC ISSUES IN POLITICS:  The Senate is currently considering a bill called the Equality Act which includes measures that threaten religious freedom. Here is an article by our Archbishop Cardinal Dolan in which he outlines his concerns about the bill. And click here is a link to send a message to your senator.
THE ARCHDIOCESE OF NY CATHOLIC CHARISMATIC RENEWAL SERICE TEAM:  Invites you to their online Life In The Spirit Seminar for seven consecutive Saturdays – April 10, 2021 – May 22, 2021 at 10:00AM – Noon.  There is no charge, and registration is required. Please visit our website (or leave a message at 845-223-5653) for more information..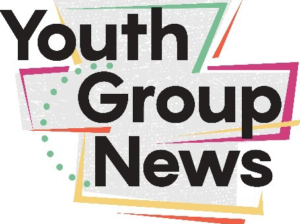 Youth Mass:  Every 1st Sunday of the month @ the 5:15pm Sunday Mass.
Meetings: Every 2nd and 4th Sunday of the month.
 Please email youthgroup@hiparish.org for more info.

COMMUNION CALLS
If you would like to receive Holy Communion in your home, please let us know by sending an email to Fr. Leo Camurati. He is happy to be in touch with you about coordinating regular visits.
Please pray for the safety of our police officers, firefighters, all first responders and all health care workers, and for the safety of our men and women in the military, especially those who are serving overseas.

Holy Innocents Weekly Email
If you would like to receive this weekly email, please click here to send your request.
During this difficult time, the following resources are available:
Hallow  a prayer app that offers guided meditation sessions to help us grow in our faith & spiritual lives and find peace in God
Magnificat  a monthly publication to help follow the daily Mass can also be read at home or wherever you find yourself for personal or family prayer
POPE FRANCIS' MESSAGE:  Please take a few minutes and read Pope Francis's message to the city of Rome and the world.  It is simple, direct and beautiful.   Click Here for Pope Francis's Message
THE DOMINICAN ROSARY Glorious Mysteries:  click on arrow below to start Rosary; double click to enlarge
COLLECTION OF FOOD FOR THOSE IN NEED:  We continue to collect non perishable food items for those in need. Please drop them off in the front of Church or at the side door. People request help with food every day. Thank you. 
LETTER FROM OUR DOMINICAN PROVINCIAL:   Child Abuse
Parish E-mail Newsletter:  If you would like to receive future e-mails, please sign up under the "Contact Us" link on the top right of this page.
Gifts to Holy Innocents Church: Please consider remembering Holy Innocents Church in your will or estate. These gifts have a lasting impact on our parish.
PRAYERS:
The Dominican Rosary
Prayer to St. Michael the Archangel said after Mass
Prayer to the Virgin Mary for Protection
Spiritual Communion Prayer – said at live Mass