Cardinal's Appeal
The Archdiocese conducts an annual Cardinal's Appeal to raise funds to support: needy parishes, religious education programs and youth ministries, seminarians' preparation for the priesthood, retired priests and religious, and social programs and various works of charity. Holy Innocents, like its sister parishes, is given a goal. Parish volunteers contact other parishioners to solicit gifts or pledges that can be paid through the remainder of the year. We welcome parishioners with good phone skills to join us in this important ministry.
Coffee after Mass
Following the 9:00 Mass each Sunday, we serve coffee in the parish center. It is a brief gathering, but a terrific way to meet other parishioners. The sign-up board for the 9:00 am Sunday Coffee is in the Social Hall.  Please consider volunteering to host one of the dates.
Finance Committee
The Finance Committee consists of a small number of parishioners who are advisors to the pastor on financial matters. They review the financial records quarterly, prepare a computer-generated report and produce an annual budget, which is submitted to the Archdiocese. The committee reviews the financial state of the parish annually with the Parish Council.
Maintenance Committee
The Maintenance Committee oversees the maintenance and repair of all parish properties including Holy Innocents Church, social hall and rectory, Our Lady of Pompeii and All Souls Cemetery. The Committee conducts monthly and seasonal inspections to ensure that all church properties are properly maintained and advises the pastor on any major problems that are identified. From time to time the committee needs professional advice and would welcome participation by parishioners with expertise in construction, plumbing, electrical, etc.
Making All Things New (MATN):
MATN is an undertaking initiated by the archdiocese.  Phase 1 completed in July, 2015 with the merger of a number of parishes and identifying parishes that would move forward in a collaborative way.  Holy Innocents was identified as a collaborative parish forming a cluster group with Holy Rosary – Hawthorne, St. Theresa – Briarcliff, St. Augustine – Ossining and St. Anne – Ossining.  Phase 2 started in September, 2015.  During this phase we will be working collaboratively to strengthen parish life through the development of shared ministries, cooperative evangelization efforts, outreach programs and administration. Effective collaboration will result in a more realistic approach to parish management and fiscal responsibilities.  The Holy Innocents Core Team meets with the other cluster parishes to set in motion the implementation of how best to become a collaborative parish.
Parish Events
The Parish Events Committee provides opportunities to come together and experience the Christian community through fun social events. Our definition of a parish family includes multiple generations, married, singles, parents and their children, teens, grandparents and empty nesters. Our goal is to provide a variety of social events that will appeal to the entire family community and bring them together with good food, fun and camaraderie.  Past events have included pumpkin carving, advent crafts, movie nights, and wine and cheese gatherings.
Ladies Spring 2018 High Tea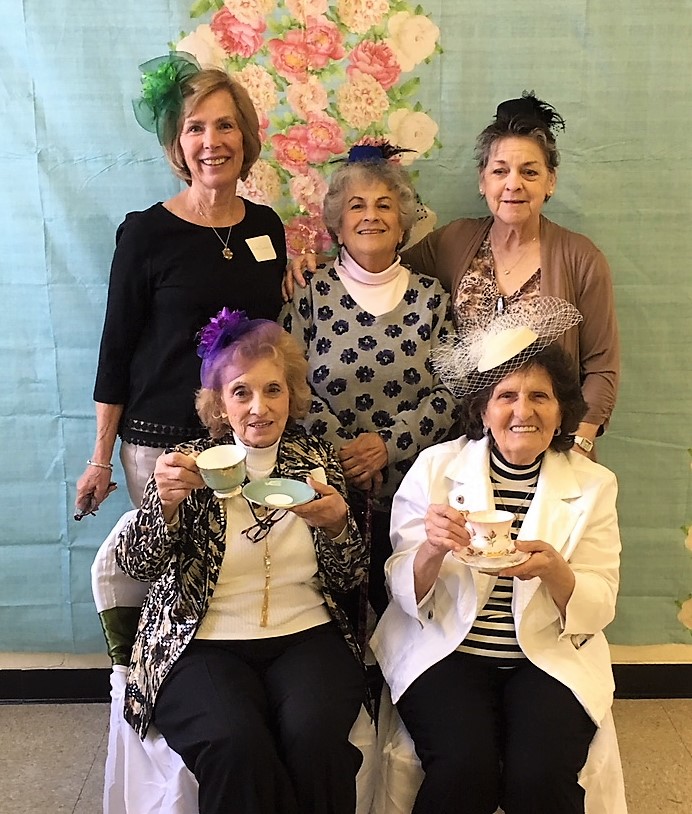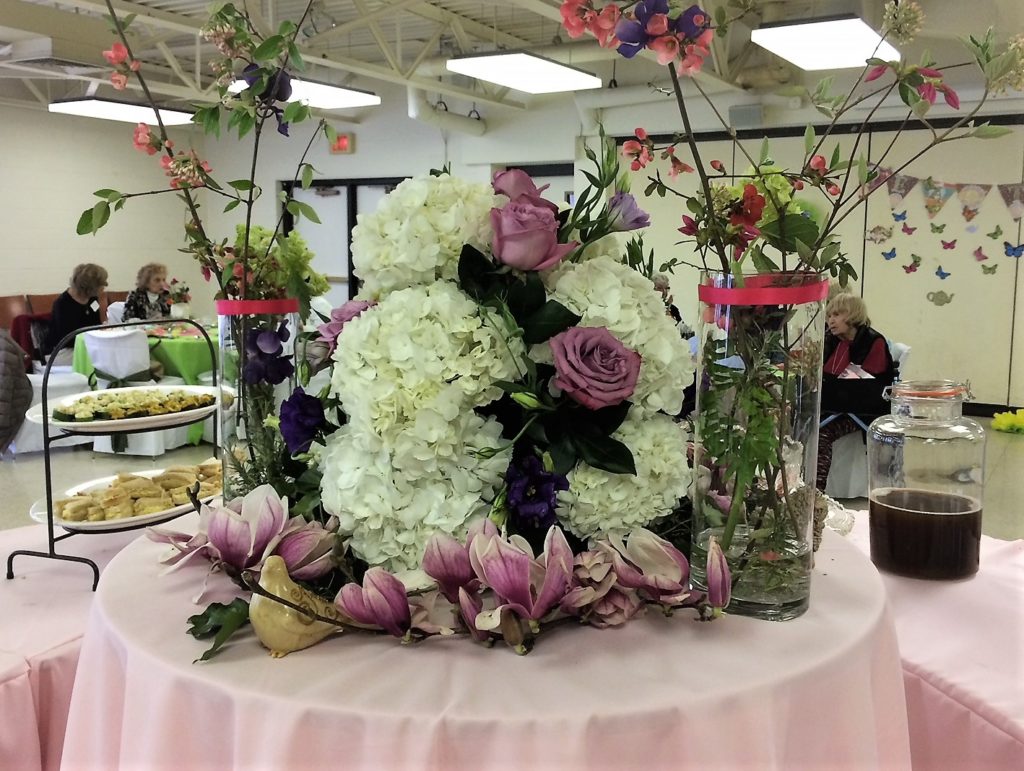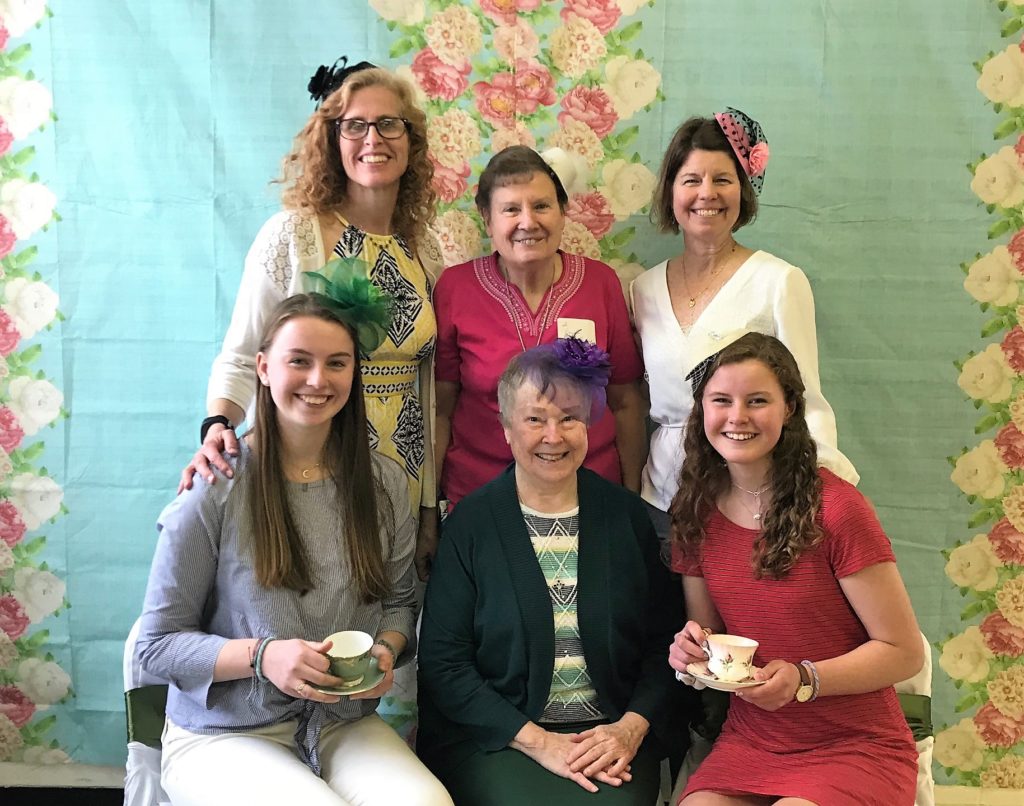 Re-creation Committee
Parish volunteers prepare and host a luncheon for our seniors after the 12:15 Mass on the first Wednesday of the month.
Recreation End of the Year BBQ 2018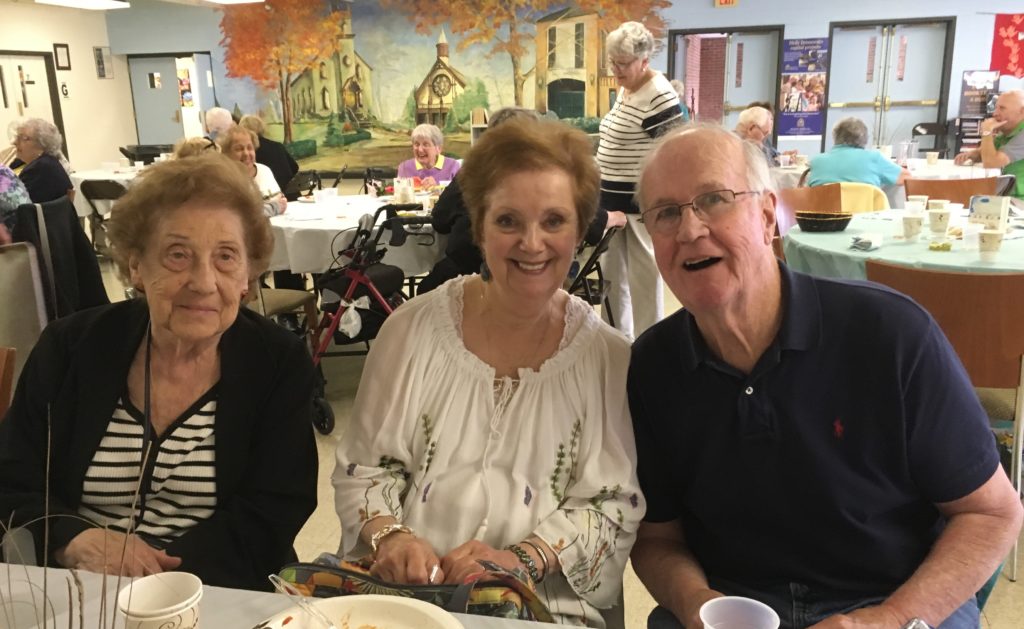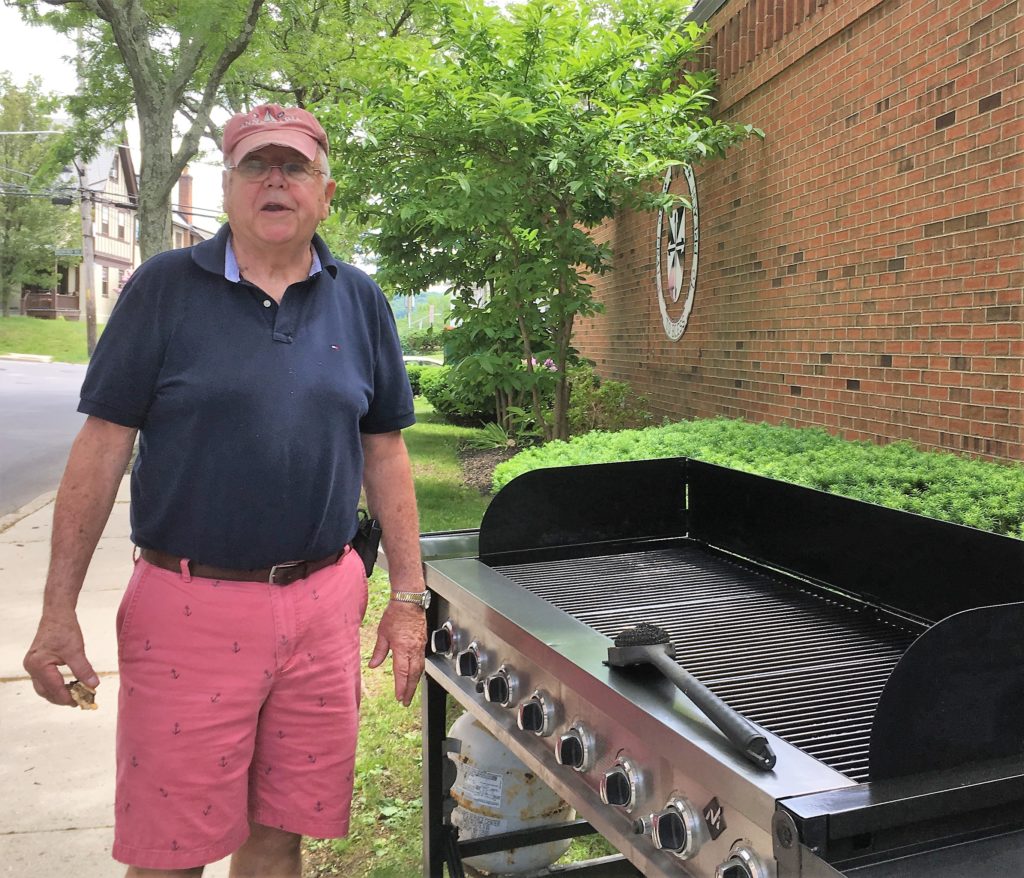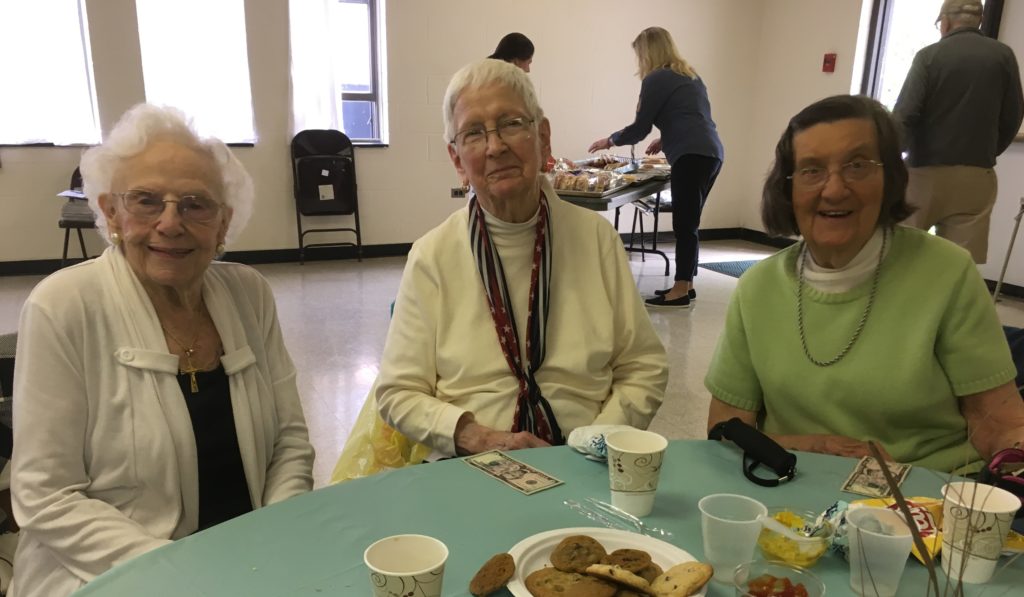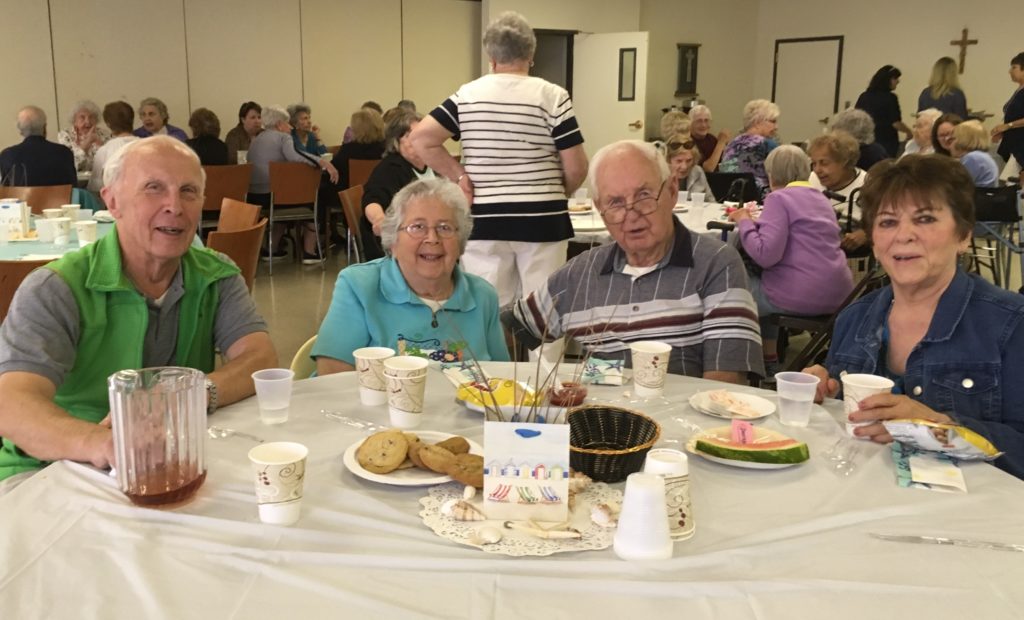 Social Concerns Committee
The Social Concerns Committee promotes awareness of social issues and provides opportunities to respond through various outreach programs.  See details of programs on the Outreach page of this website.
Special Receptions
Couples celebrating their 25th or 50th wedding anniversary are invited to join in a parish celebration which includes Mass, renewal of marriage vows and a reception in the parish hall. This event takes place in the fall. Please advise the parish office early in the year if you will be celebrating a silver or golden anniversary.
A Newcomers' Reception to welcome new parishioners to our Parish Community usually takes place on a Sunday afternoon in the Spring. New parishioners are greeted by the parish staff, members of the Parish Council and several committee heads.