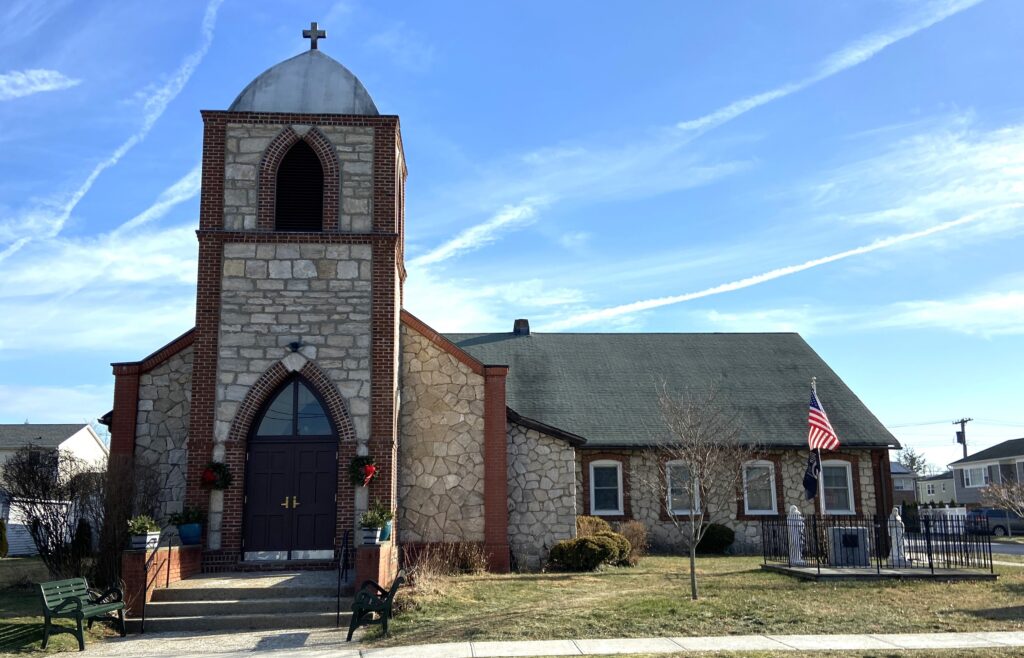 Our Lady Of Pompeii Chapel

Served by the Dominican Friars as a Mission Chapel of Holy Innocents Parish.
Mass Schedule
Sunday: 10 AM
Coffee and Donuts are served after Mass on the 1st Sunday of each month.

Daily: Tuesday & Thursday 5:30 PM
The Chapel is only open during services.
Located at the Corner of Saratoga & Garrigan Avenues, Pleasantville, NY

Our Lady of Pompeii Chapel was built in fulfillment of a promise made by Fr. Mercier. He was in Italy when the US entered World War I. Since he was not a US citizen, he had little hope of returning to America. He prayed to Our Lady of Pompeii and promised to build a chapel in her name if he could be allowed to return to America. Upon his return to America, he held true to his promise.
The property on which the chapel is built was given to Fr. Mercier by Mother Rose Lathrop, daughter of Nathaniel Hawthorne and founder of the Sisters of Rosary Hill in Hawthorne. Work began with the help of many people whom he served. Stone was hauled from a local quarry, contractors were hired and most of the men of the parish volunteered their services in their free time. In the Spring of 1918, Father Mercier offered the first mass and stood before Our Lady of Pompeii as its doors opened for the first time.
In 1922 the bell tower was added to the chapel and in 1925 the hall was built for classes in religious instruction and for sewing classes for the girls. In 1928, Fr. Mercier died while on a visit to his home Provence of Lyons in France. The following year, because of its proximity to Holy Innocents, Our Lady of Pompeii became a Mission Chapel of Holy Innocents.
A Mass, procession and block party was held in 2018 to celebrate the 100th anniversary of Our Lady Of Pompei Chapel.